Spring Sale 10% off Selected items
10% OFF ALL CLOTHING PRODUCTS AND SELECTED ITEMS
Check out our leggings collection some simple and plain, some nice and arty. Take your pick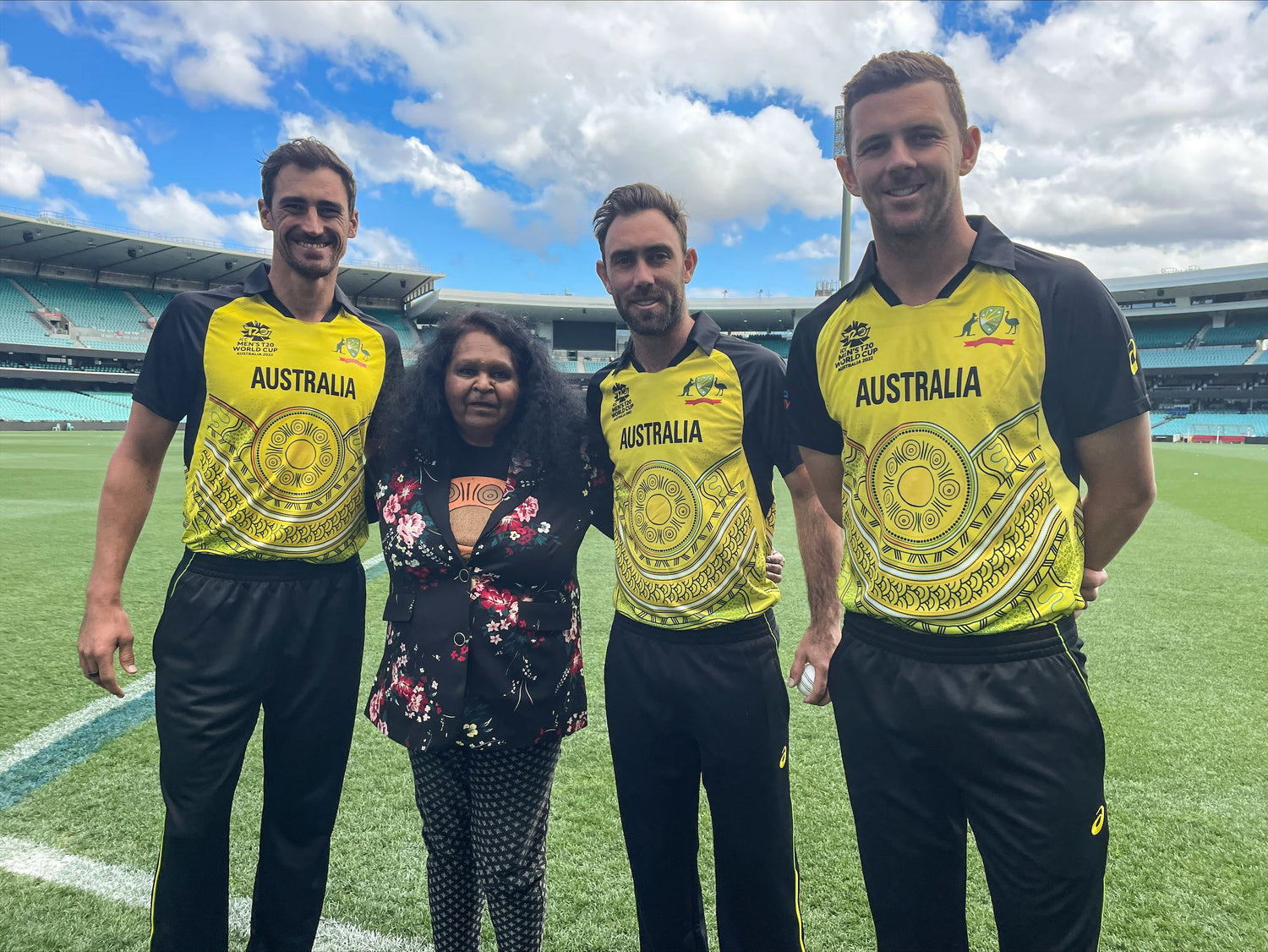 Artworks by Fiona Clarke Aboriginal Artist
All designs and artworks have been created by me, (unless specified as another artist) and I focus as much as I can on Victorian Aboriginal art, although I do have my own style
Printed in Australia
As much as possible my products are printed in Australia and I aim to have as many eco friendly products as I can as the environment is so precious and my ancestors have looked after it for ao long.
Free Shipping
So you don't have to bear the burden of shipping when you buy our products, shipping is free for all products.
Best Sellers
Collection of deadly stuff that I sell plenty of.
About
A bit about me: I come from a long line of strong Aboriginal women and men of the Gunditjmara and Kirrae Whurrong, many of whom have earned deep respect from both their Aboriginal communities and the wider community through hard work, determination and respect for others. I aim to continue their work and honor their pride and be proud of who I am and where I come from by sharing my artwork with you.
This pride I put into my work to offer you quality products with my original designs, by me in the hope you'll enjoy my products and my art. Plus I want my products to be comfortable for whatever you're doing, keeping active, out socialising, having fun or to brighten up your home with some art.
Enjoy my sisters and brothers.
I want my brand, Fiona Clarke Designs out there.

I want to share my, art, my culture, my products with the everyone and brighten the world with colour and happiness. I do this with my products here and exhibitions and public art.

Diamond Valley Sports and Fitness centre

Share contact information, store details, and brand content with your customers.

Learn more about us